In modern times, one is plagued with diseases due to our unhealthy lifestyles. We live in an age where we are constantly surrounded by pollution, convenience food and stress. This takes us far away from our natural state and environment thus, causing a plethora of detrimental health effects. While modern medicine gives temporary relief and works only on specific areas but in most cases it suppresses rather than working on the root cause, not to mention the side effects. This has led many people to look for alternative medicine. This is where naturopathy stands out. Naturopathy is an ancient science that believes in the power of ones body to heal oneself through guided treatments using the elements available in the nature.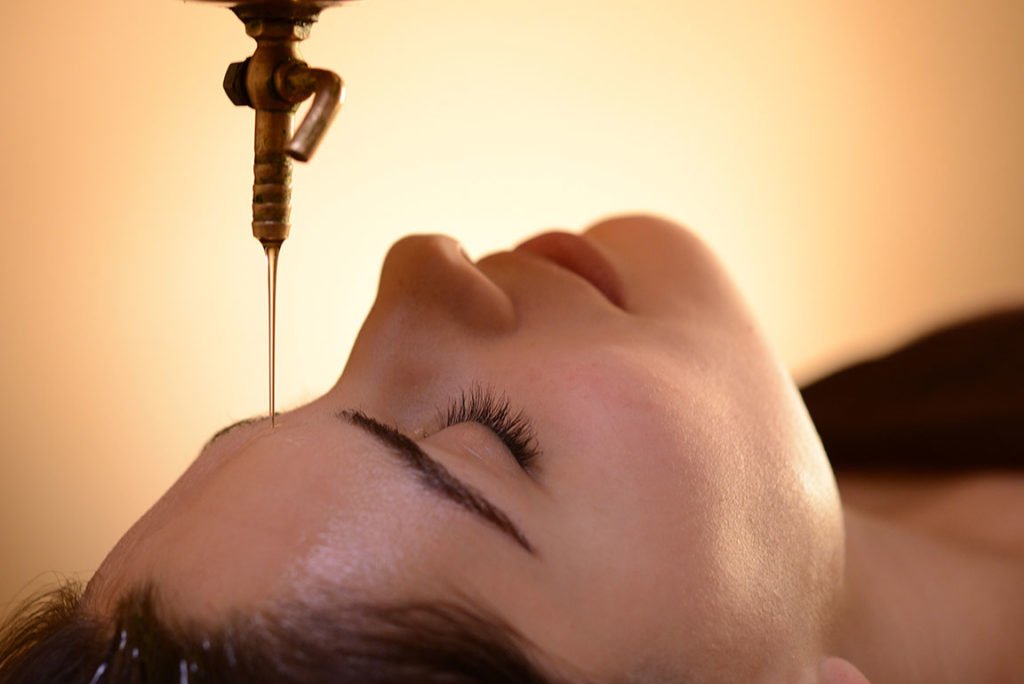 This 13 day Naturopathy and Detox Yoga Retreat simply applies basic natural therapy techniques that have been used for years to treat various conditions. In this yoga retreat, you will not only undergo our Emotional detox program for the first week and (in second week) learn basic Naturopathy techniques focused on patient care and recovery, which you can later practice at home.
Naturopathy And Yoga Detox Retreat Highlights:
Highlight the healing power of nature
Work On Curative and Eliminative Techniques
Learn Basic Techniques that can be practiced at home
Sessions and Focus on How to Release Your Emotional Blocks
Do not cause harm or exacerbate pre-existing conditions
Naval Balancing Treatment
How to Clear Your Emotional Blocks
Daily Yoga and meditation Practice
Daily Program
| | | |
| --- | --- | --- |
| 6:30 am | 7:30 am | Pranayama And Morning Yoga |
| 7:30 am | 9:30 am | Body Cleansing And Basic Naturopathy Treatments |
| 9:30 am | 10:30 am | Breakfast |
| 11:00 am | 12:30 pm | Naturopathy Therapies(as per your requirement) |
| 1:00 pm | 02:00 pm | Lunch |
| 02:00 pm | 06:00 pm | Rest and Tea |
| 06:00 pm | 07:00 pm | Meditation and Sufi Techniques |
| 08:00 pm | 09:00 pm | Dinner |
Note: The above schedule above can be changed. In the First week, the focus will be on Emotional Unblocking while in the second week, we will be following the above schedule for Naturopathy.
Price
The price of 13 day Naturopathy and Detox Yoga Retreat is 700 EUR, which includes your food and accommodation. You are expected to arrive on Sunday, to give yourself time to recover from your journey. In case, you want to make your own food and accommodation arrangements, the price will be 500 EUR.
About Naturopathy
Naturopathy revolves around five elements:
Water
Fire
Earth
Air
Space/Ether
Hence, retreat will cover the healing techniques around these 5 elements. The students will be practicing all the basic techniques mentioned below and are expected to strictly follow our instructions to gain maximum benefits from the treatments:
Cleansing through Breath(Air): The students will be learning how their mental, physical and emotional patterns can be altered through breath. The impact of an in-depth understanding of right breathing techniques on health is often undermined.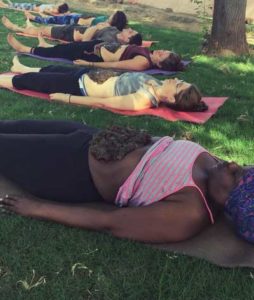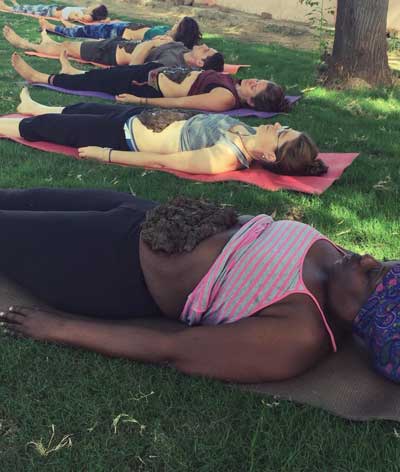 Cleansing through Water: More than 70% of our body is comprised of water with acid and alkaline elements. By drinking proper amount of water, these elements can be balanced. We will also be covering some water therapies to enhance your state of health
Cleansing with Mud(Earth): We would be using mud therapy to take out toxins and stomach heat.
Cleansing through Fasting (Space): Fasting refers to abstinence from food for a varying length of time. It has become a very essential technique in detoxification of the the body. You will be taught how to fast properly and how to watch your energy flow during fasting.
Cleansing through Fire: Heat therapy when combined with fasting has a double impact on the cleansing.
To ensure a state of healthy lifestyle, we advice all the students to follow our prescribed techniques and adhere to a disciplined life as per nature. Naturopathy helps you in returning to these roots and unlocking the highest level of health and curing our ailments. Re-discovering this natural state will restore balance within the body and connect us with the nature around us.
NOTE – Alakh Yog Foundation is not a treatment center. We do not treat or work on Traumas, Acute or Chronic problems. One must decide to participate in this Yoga Detox retreat with an intention of learning basic naturopathy techniques which will help you relax and rejuvenate.
Body Detox Retreat With Naturopathy

Starting from 550 EUR | 13 Days | Rishikesh, India

For Any Queries Contact Us
Month
Period
Apply Now
August 2021
3rd August – 15th August
Starts From 550 EUR
September 2021
3rd September – 15th September
Starts From 550 EUR
October 2021
3rd October – 15th October
Starts From 550 EUR
November 2021
3rd November– 15th November
Starts From 550 EUR
December 2021
3rd December – 15th December
Starts From 550 EUR