About The Teachers Team of Alakh Yog School
Anniina Ji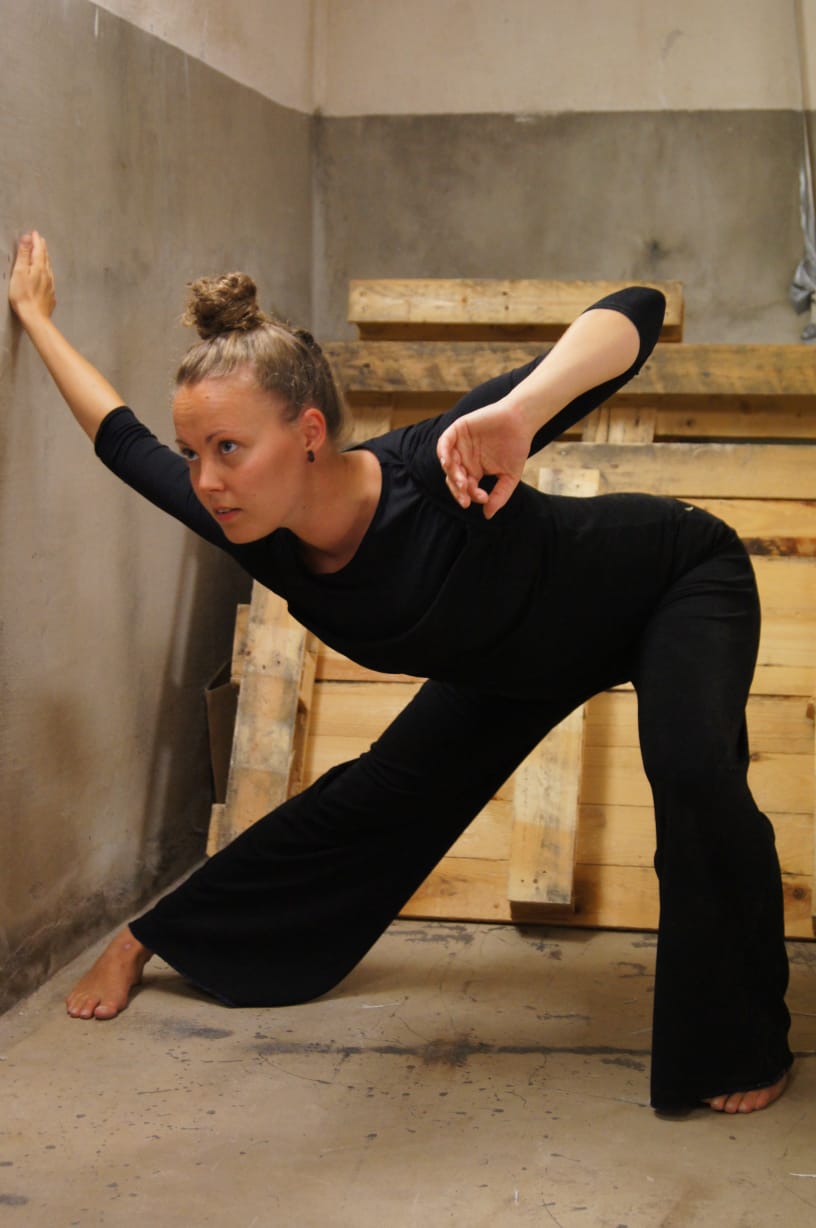 Anniina Ji's path with yoga started through dance. Working as a dancer and dance teacher she enjoyed yoga as a self practice and a way to tune in. Over the years she explored various styles of yoga but as a dancer was always drawn to vinyasa flow. The passion towards the art of yoga kept growing and she decided to attend teacher training in India.
Her course yoga opened her eyes to see the beauty of the alignment in Ashtanga Vinyasa as she experienced the benefit one gains in the correct use of Iyengar props. This understanding has brought a new depth to her practice. Combined with the pranayama, it quickly made a great difference in her body. Anniina feels it's a privilege to be able to grow in a place where it is possible to teach and learn at the same time. Currently, she is teaching Ashtanga Vinyasa, pranayama and dance meditations at different Yoga Schools around the world.
Girish Ji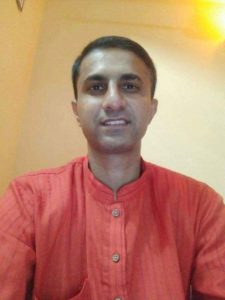 One would rarely come across someone as humble and pleasant as Girish Ji. Even though he completed graduation in Computer science and worked at Infosys (Leading Indian IT company) for about 3 years, he left all of it in his search for truth.
He did Sadhana (meditation) at many places like South India, Nepal, Manali etc. A 10 day Vipassana Meditation in Pune changed his life forever. He was always interested in subjects like Anatomy and physiology, which pushed him to go for further studies. He has a degree of N.D.(Doctor of Naturopathy) and Y.D.(Doctor of Yoga). He has also been teaching Anatomy and Physiology for over 5 years at Alakh Yog and many other schools in Rishikesh.
Shri Yogi Chandrakant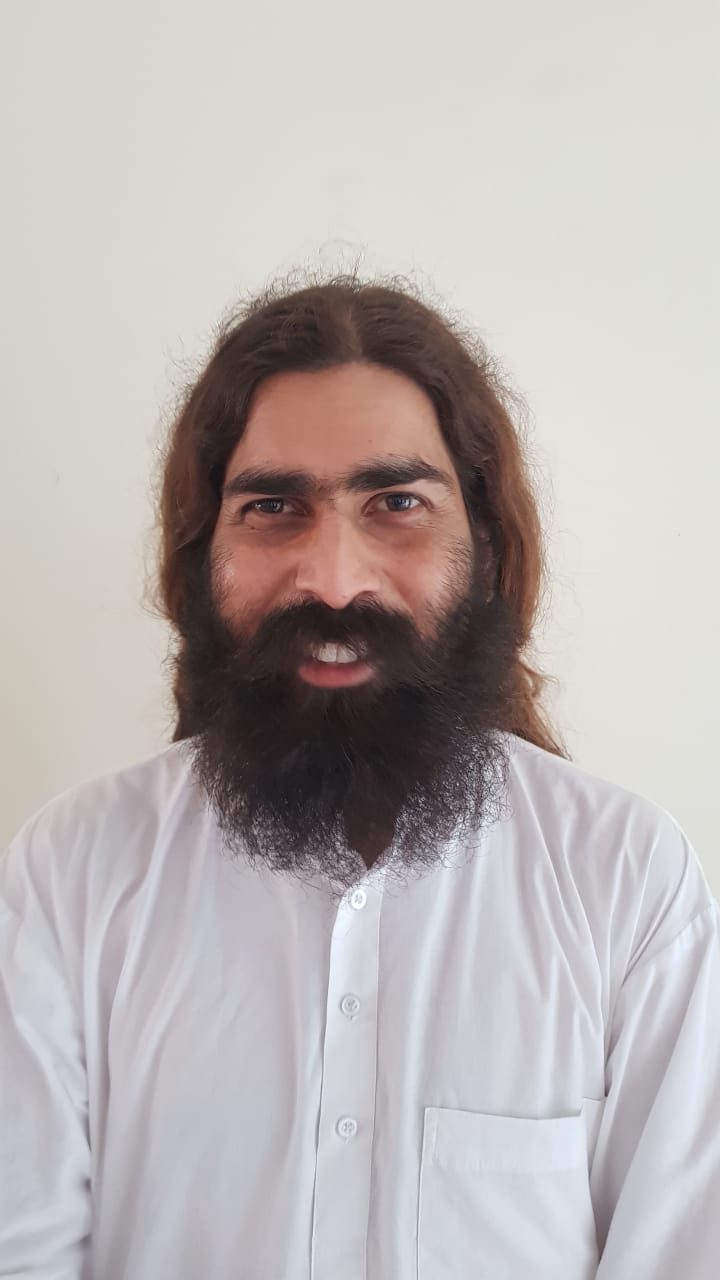 Shri Yogi Chandrakant, is one of the lead yoga teachers at Alakh Yoga, born in a Brahmin family in an ancient village named Haripurkalan situated at the confluence of the seven Ganges. He was raised near Saptrishi Ashram where Rishis (hindu monks) have been doing sadhna (meditation) since vedic times.
As a family ritual Yogi ChandraKant was introduced to the world of spirituality by the age of 3. Soon he was skilled on Vedic Mantra & Tantra Yog by his father (who later turned out to be his guru) named, Shri SitaRaghav Sharan Ji Maharaj. At the age of 8, he was enrolled in a Sanskrit School where learnt about Yoga, Astrology and Sanskrit as a language. After completing school, he decided to explore India seeking spirituality. Yoga has helped him go deeper in his inner journey and unravel some mysteries of life. As his father was his Guru-figure and a source of inspiration he also started exercising mysterious practices of Tantra- Mantra for a long time. After the insistence of his peers, he became a tantric healer and started sharing his gift of healing to heal others. He also started leading yogic camps, workshops, healings etc. and soon became a renowned name amongst seekers. In 2010, he was honoured to give sessions during the 'khumb Mela' for International Yog Vedant Seva Kalyan Samiti (Shandilya Yogpeeth, Haridwar) where more than 2000 seekers gathered to acknowledge his teachings. By the passing time, his teachings became more refined as he mastered himself in Yoga Philosophy, Pranayamas, Shat Kriyas, etc.
Hari Ji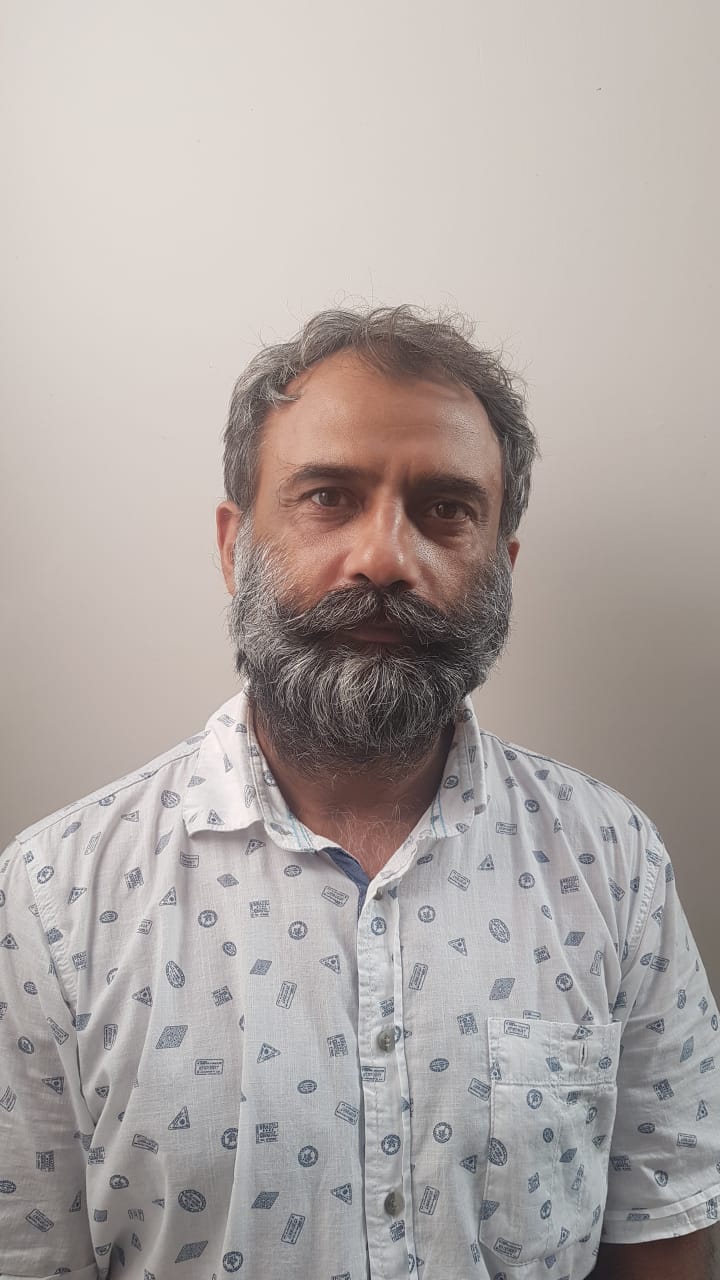 A large part of Hari Ji's childhood was spent in serving ad taking care of hundreds of sages and sadhus, who used to visit and stay at their home. This was his first experience with spirituality though he was very reluctant and would look at them with suspicion. Years later, after tasting lot of success in business, he still felt the emptiness and longing for inner bliss. One day he closed everything and decided to go on his inner journey.
His initial struggles did not deter him. He would sometimes spend months in silence meditating. He developed breathing and meditation techniques, which helped him go deeper in his inner journey. Being a national level player in his youth, yoga was an essential part of his routine. However, he realized that in present times, the bodies of most people are full of emotional and other kinds of garbage, which hinder one's growth. This led him to develop "Emotional Blockage" treatments as well as carefully using Naturopathy detoxification techniques along with yoga.
He is currently guiding his students with full awareness through the process of learning Dharana (concentration) and Dhyan (meditation). Furthermore, Hari Ji is teaching Emotional Blockage and Sufi Meditation classes.
Manmohan Ji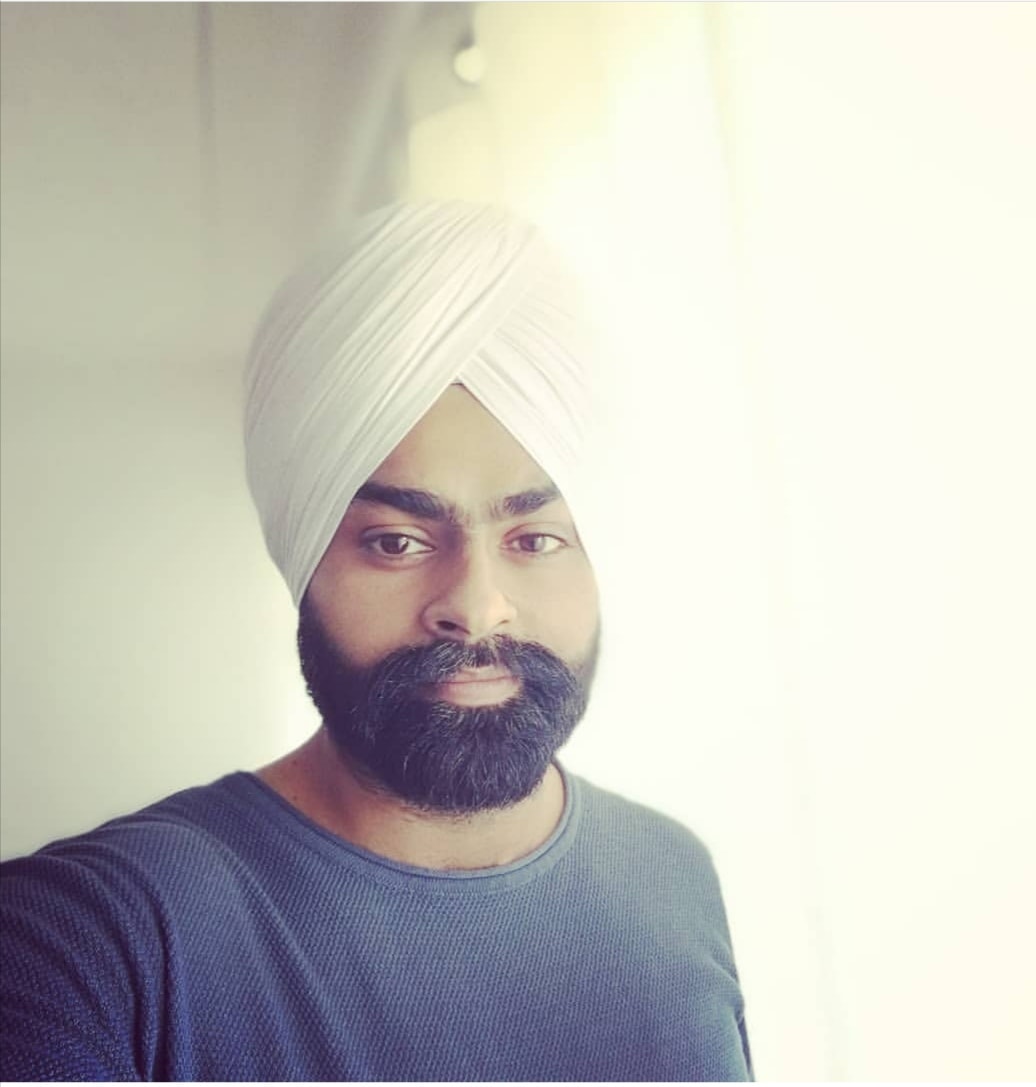 Manmohan Rupal Ji is a double master degree holder in human psychology, a holistic healer, a life coach, and a healing tattoo artist. Grown up under the parenthood of a naturopath father and Reiki master mother. Manmohan Ji was always inclined towards holistic healing from the young age. Along with the fusion of psychological master degrees. Manmohan Ji has specialized himself in exclusive yogic psychotherapy which is proving to be a very effective tool in yoga practices to overcome psychosomatic disorders like depression and anxiety.
Guest Teachers Team
Varsha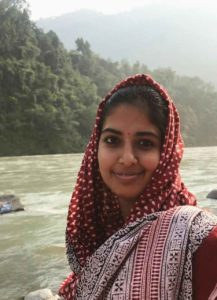 Varsha is a Gold Medalist in B.Ed (Yoga) from Punjab University, Chandigarh. M.A in yoga from Uttarakhand open university , P.G Diploma in Guidance and counseling from Annamalai University Chidambaram and is a Certified Yoga teacher from Yoga Alliance U.S.A. From past 5 years She is taking classes in Chandigarh ,Bhopal and Rishikesh.
She has specialization in Yogic art of Pranayama and Meditation. She is an spiritual seeker from past many years and for her yoga is passion not mere a profession, she is always open to explore and learn new things in life which helps her in her internal as well as external growth.
Yogi Manoj Rawat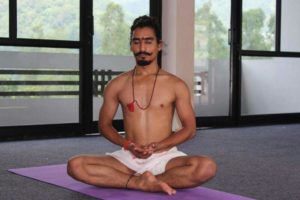 Manoj has been passionate about Yoga since early childhood. His grandfather had a big influence in introducing and initiating him to the world of yoga. He guideded him to follow the path of karma yoga. Later on in his life, Manoj explored Bhakti and Karma Yoga in depth to take his yoga journey further. Born in the holy city of Rishikesh, which is also recognized as the ancient seat of yoga practice in India, the vibes have always been strong around Manoj.
He spent his learning time in various Ashrams, living the hermit way of life with communities of Swamis and Yogis. His understanding of traditional yoga intensified with the days spent at Swargashram, Sivananda Ashram and Jai Ram Ashram. Today, Yogi Manoj is a teacher certified from the prestigious Bihar School of Yoga.
Vijay Ji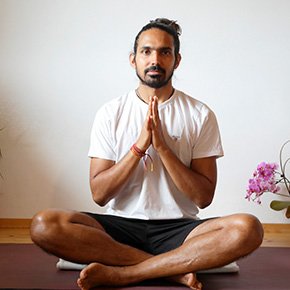 Vijay Dutt – ASANA, MANTRA, PRANAYAM, ALIGNMENT, KRIYA.
He is teaching various Yoga Styles such as Ashtanga Yoga, Hatha Yoga, Vinyasa Flow, Pranayama, Alignment ,Mantra chanting and Yogic Kriya (Cleansing ). Vijay Ji was training many ongoing teachers in several well-known Yoga schools of Rishikesh over the past years. He is very well grounded in his self-practice.