200 Hour Yoga Teacher Training Overview
The 200 Hour Yoga Teacher Training Course offered by Alakh Yoga School is appropriate for yoga students of all levels. The Yoga TTC will cover customary and dynamic Hatha Yoga poses as well as Ashtanga Yoga poses.
Alakh Yoga School is a certified school by Yoga Alliance, USA, and Yoga Alliance International, and our 200 hours yoga teacher training program is open for every individual who wants to strengthen their career as a Yoga teacher or look to go further in their knowledge for Yoga. Aside from the usual subjects, the course additionally offers special classes on "Clearing Emotional Blockages" and on "Essential Naturopathy Self Healing Techniques (Using five components)." When the system is finished, each student gets a Yoga Alliance, USA certificate in their name. This affirmation has a deep-rooted authenticity, and it permits each yogi who has it to teach Yoga around the world.
Why Choose Alakh Yoga?
The 200 Hour Hatha and Vinyasa Yoga Teacher Training in India is modified to include the aspects given below; this makes the course one of its kind and delivers the power of Yoga in its accurate and complete sense. The system adheres to guidelines by including subjects like asanas, pranayamas, kriyas, chants, mantras, meditation, Anatomy and Physiology, Yoga Philosophy/Ethics/Lifestyle, and other conventional yoga strategies.
Dealing with the Internal Stress
The most seasoned type of medication in India is Naturopathy healing. Apart from recovery, it additionally supports your energies. You will find out about essential Naturopathy strategies utilizing the five components (earth, water, fire, air, and space) during the course. This course offers an excellent chance to figure out how to reconnect through Earth, Water, Air, Fire, and Space to rebalance the body and the mind.
The Yogic Sleep
Yogic sleep is a helpful yogic practice for profound meditation, stress management, and stress reduction. It is additionally called "Yoga Nidra" that helps one to introspect to discover the functioning of body, mind, and soul. You give close consideration to the different pieces of the body as you meditate. The yoga teacher arranged this intricate meditation to make a peaceful and spiritual environment inside the body. It settles several enemies of our body, including colitis, irritable bowel syndrome, nervousness, irritability, and it is also helpful against menstrual disorders, dizziness, and hypertension.
A Healthy Q&A Session
During the course, you will get the opportunity to make intriguing educative Q&A meetings with your teacher to clear any questions, concerns, or interest in the yoga practice and meditation. This part is so significant to feel motivated and directed in this intriguing new path of your life.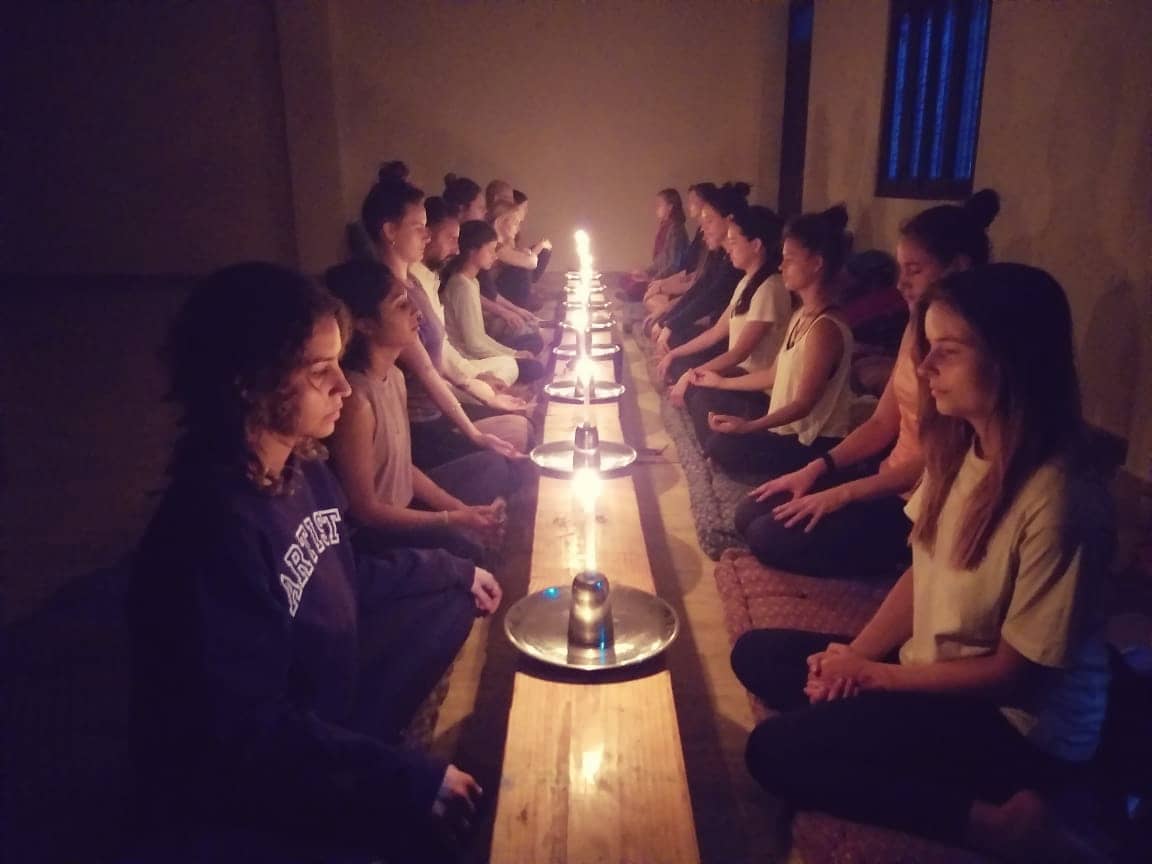 How to Breathe
Rehearsing without the proper breath, you won't ever have the option to separate its actual potential. Therefore, breathing is vital for an effective yoga practice. As we probably are aware, moving with the breath can lead a yogi into massaging his internal body, which assists with the organs' proper functioning and reduces stress. Furthermore, a few yogic breathing procedures are most important to expand your Yoga practice. We will show you these procedures and add them to your Yoga practice to acquire more profound training.
Emotional Baggage
We live in a social world where we continually need to smother our feelings, making emotional baggage in our minds. Emotions assume an imposing part in one's life. Imagine a scenario in which something that turned out badly in the past can't satisfy our journey for information and internal mental wellbeing. We teach different methods, "On the best way to Clear Emotional Baggage." The students initially experience it directly. Once they figure out how to do it themselves, they'll have the skill to train their students, assisting them with handling pressure, nerves, and injuries. Finally, there will be some guided practice to comprehend the vast connection between emotions in the body with a thought process. With these procedures combined with yoga practice, the Yogi would genuinely excel in teaching the yogic way of genuine bliss.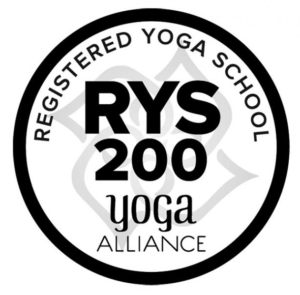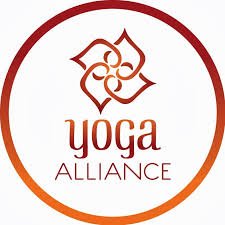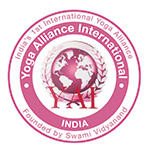 200 Hour Yoga TTC Curriculum
Pranayama
Each day, we will begin our day with Pranayama practices to truly guide our body correctly for the yoga practice. "Prana" signifies 'breath or crucial life power' in the body. Pranayama concentrates on your organs with an ideal combination of breathing techniques and Poses, subsequently working on removing toxicity, blood and lymph circulation, kidney filtration, and supporting the sensory system. This process positively affects memory, digestion, liberating from negative thoughts, etc. We will zero in on Yogic breathing, Bhastrika, Kapalabhati, Suryabheda, Sheetali , Shikari, Bhramari, Ujjayi, and so forth.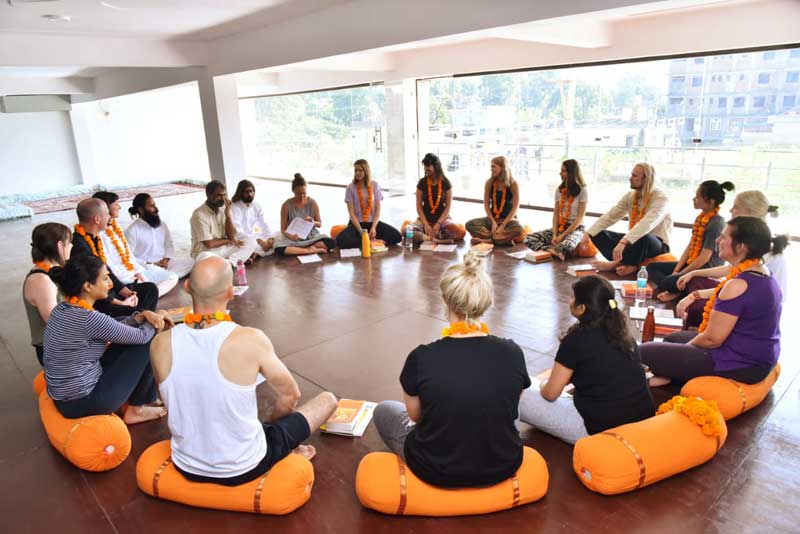 Pranayama
"Prana" signifies 'breath or crucial life power' in the body. Each day, we will begin our day with Pranayama practices to truly draw in our body in the correct way for the yoga practice. Pranayama follows up on your organs with an ideal combination of both breathing strategies and developments, along these lines, working on the disposal of poisons, blood and lymph flow, kidney filtration, sustaining the sensory system. This demonstrations emphatically on memory, helping absorption, liberating from negative considerations, etc.
We will zero in on Yogic breathing, NadiShodhana (substitute nostril breathing), Sheetali (cooling breath), Shitkari (murmuring breath), Bhramari (murmuring honey bee breath), Ujjayi (the mystic or successful breath), Bhastrika (howls breath), Kapalabhati (front facing cerebrum purifying breath), Suryabheda (imperativeness animating breath), and so forth.
Asana Practice
Our center will be aiming to show students with correct postures and alignment. The 200 hour yoga teacher training course in Rishikesh, India will cover conventional and dynamic Hatha Yoga postures alongside Ashtanga Yoga postures. The students can gain proficiency with the stances along this practical journey, including their Sanskrit names, their origin, and their adjustments. We anticipate that students should look through their body during yoga stances with no pressure on performance, concentrate on how to be constantly aware of the surroundings, and truly develop their training with patience. There will be every day two classes every, one towards the beginning of the day and another in the evening.
Meditation
A few times we separate yoga from contemplation and how this training is truly important to develop our yoga practice. Figuring out how to reflect could appear to be very precarious from the start in any case, during the course with our instructors will mindfully direct you. You will investigate a few distinctive dynamic and latent reflection procedures that permit one to be right now. Reflection is one major piece of your yoga excursion and it will have a ton of consideration during our educator preparing.
Anatomy
During our 200 Hour Yoga Teacher Training Course, you are going to learn about anatomical and physiological aspects of your body that we are going to work on during the yoga practice. This is a basic subject with regards to actual practice and your future as an instructor. It is valuable in understanding the medical advantages, staying away from wounds, and remedial advantages of asanas. Finding out about the elements of the body and how to apply this information will be our center core interest.
Meditation
You will have the fundamental data, tips, and direction to turn into a pre-arranged and able educator. Exercises will include exhibit, changes and, an individually way to deal with follow each understudy during their excursion. You will learn not just how to structure and arrange a class appropriately yet additionally work on your own training. There will be a significant spotlight on active changes, singular consideration of every understudy, and managing wounds and wellbeing.
Teaching Method and Practice
Exercises will include teaching, adjustments, and a one-on-one way to deal with the students. You will have the essential data, tips, and direction to turn into a skilled Yoga teacher. You will learn how to structure and put together a class and work on your training. There will be significant guidance on hands-on adjustment, one on one focus on every student, and managing safety during the class.
Philosophy
Our yoga classes will cover numerous antiquated yoga writings (its beginnings, history, and ideas) and its main ways. We realize that Yoga Philosophy is one of the foremost reasons why numerous students decide to come to India, "The Birthplace of Yoga." We will cover the course with a sense of devotion and aim that students are ready to understand it and begin living it. Our classes will give you a strong foundation and information that will prove to be beneficial to your teaching career.
Anatomy
An understanding of the anatomical and physiological parts of the body is a principal subject regarding actual practice and your future as a teacher. It is valuable in understanding the medical advantages, staying away from wounds, and therapeutic benefits of asanas. During our 200 Hour Yoga Teacher Training India, you will find out about anatomical and physiological parts of your body that we will focus on during the yoga practice. Finding out about the elements of the body and how to apply this information will be our center core interest. Following this methodology, you will understand the advantages of yoga for your physical and mental wellbeing.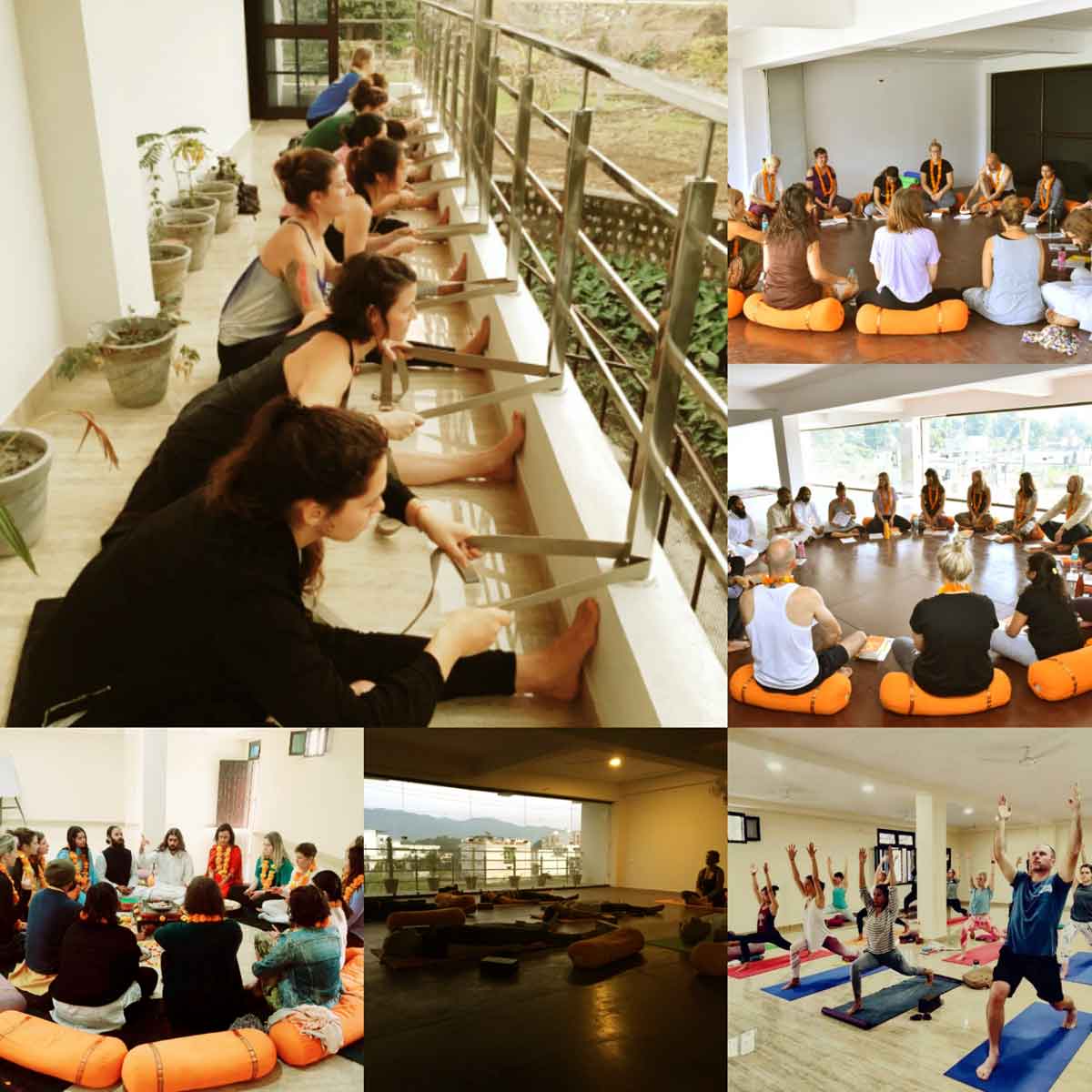 Yoga Alliance Certified 200 Hour Yoga Training Dates and Fees

Starting from 850 EUR | 26 Days | Rishikesh, India

Month
Period
Course Fees
August 2021
3rd August- 28th August
Starts From 850 EUR
September 2021
3rd September- 28th September
Starts From 850 EUR
October 2021
3rd October – 28th October
Starts From 850 EUR
November 2021
3rd November- 28th November
Starts From 850 EUR
December 2021
1st December- 23rd December
Starts From 850 EUR
January 2022
5th January- 30th January
Starts From 850 EUR
February 2022
3rd February- 28th February
Starts From 850 EUR
March 2022
3rd March- 28th March
Starts From 850 EUR
April 2022
3rd April – 28th April
Starts From 850 EUR
May 2022
3rd May- 28th May
Starts From 850 EUR
June 2022
3rd June – 28th June
Starts From 850 EUR
July 2022
3rd July – 28th July
Starts From 850 EUR
What is Included
The tuition fee for 200 hour yoga course
Accommodation: Private/shared room with attached private toilet
Three-time Vegetarian Sattvik Meals
A Reference Book for Yoga-asana
Jal Neti Pot and Sutra Neti
Enema Box
Daily Program
| | | |
| --- | --- | --- |
| 6:30 am | 7:30 am | Shatkarma And Kriyas |
| 7:30 am | 9:30 am | Pranayama And Morning Asana Practice |
| 9:30 am | 10:30 am | Naturopathy Treatment |
| 10:30 am | 11:30 am | Breakfast |
| 11:30 am | 01:00 pm | Yoga Philosophy or Anatomy Class |
| 01:00 pm | 03:00 pm | Lunch and Rest |
| 03:00 pm | 04:00 pm | Yoga Alignment |
| 04:00 pm | 04:30 pm | Tea Break |
| 04:00 pm | 06:00 pm | Evening Asana Practice |
| 06:30 pm | 07:30 pm | Meditation /Yoga Nidra/ Self-Study |
| 08:00 pm | 09:00 pm | Dinner |
Please Note:
Student Behavior
Remember to act during your educator instructional class. Be delicate, be aware of your current circumstance and of every one of your associates, and attempt to consistently be careful however minding during your excursion. Remind that your conduct perceptions will be considered in your Yoga Teacher Training certificate.
Additional
Kindly note that the food we give to you during our yoga teacher training is vegan and in view of the sattvic diet to extend your experience much more.
The Confirmation Fee should be paid ahead of time and is non-refundable.
Our Location in Rishikesh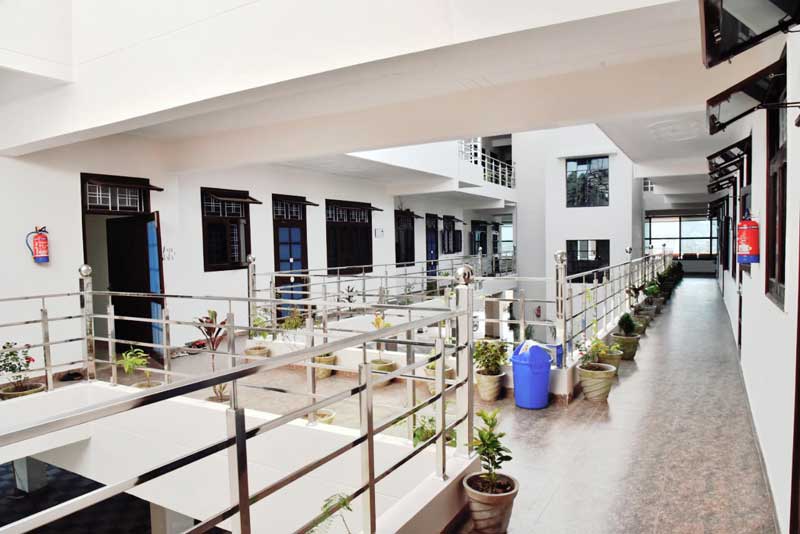 At Rishikesh, the school is situated at Madhav Residency, where the educator instructional class is coordinated lasting through the year. Away from the hustle and bustle of Rishikesh center, both the campuses of the school are at a very quiet and peaceful location, which provides a perfect surrounding to be with oneself.